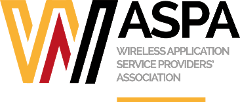 Tired of receiving SMS spam?
Add your number to our
Do Not Contact list!
WASPA

Do Not Contact

list lookup

Please enter your mobile number to determine whether or not it is listed in the Do Not Contact list:

The information collected on this form will be used only for the purpose of handling your Do Not Contact system request.

Please visit WASPA's Data Collection Policy for further details on how WASPA processes personal information and complies with POPIA requirements.
---
Pricing information:
Replies to confirmation messages will be charged at your standard subscriber bundle SMS rates
USSD access is charged at 20c per 20 seconds
Messages to shortcode 40662 are billed at up to 50c per message